Clean your ESA-1000 in 10 steps, 10 minutes!
What sets the ESA-1000 apart from other traditional air exchangers (among other things) is the short time it takes for maintenance.
10 small steps in less than 10 minutes: that's all it takes to get them ready for the next batch!
Read your user manual carefully before cleaning your units.
1.Turn off the power
2.Detach the fasteners between the plenum and the exchange module
3.Separate the plenum from the exchange module
4.Lower the stainless steel housing into a vertical position by slightly lifting the side with the open hooks
5.Remove the distribution module at the end of the unit by removing the two clips and pulling out on the dispenser. Place it in a safe space (with its 2 screws)
6.Remove the plastic core from the stainless steal housing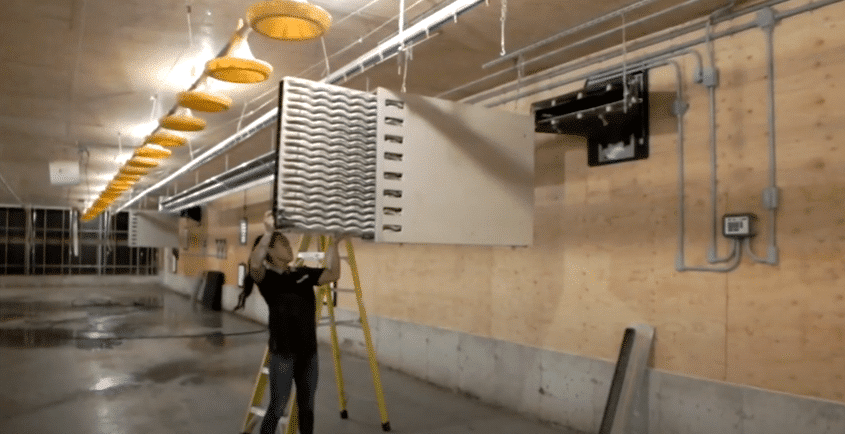 7.Clean the outside of the heat exchanger core and the inside of the housing if you see a lot of dirt. Use compressed air or water.
8.Inspect and clean the plenum
9. Inspect the fan module, gravity louvers and drain to make sure there is no dust buildup.
10. Replace all parts
You are now ready for another batch!
For more information or for any questions, contact us.